I was born in 1972 in Valladolid (Spain) and I am married with Sonia. We have three children Adrian (2003) and the twins Pablo and Lucia (2009)

I studied Mathematics at University of Valladolid (1990-95) and I got my PhD (see Research) in 2001. Since 2000 I am Permanent Professor at the same university. I teach several topics in mathematics ranging from Engineering Mathematics courses, Mathematics for Economist to Didactics of Mathematics. I am Member of SINGACOM reseach Group. See below for a photo of SINGACOM-computing team.

I am member of the following professional societies RSME, AMS, SIAM and SPAPM. I also serve as Associate Editor of the Journal of Algebra Combinatorics Discrete Structures and Applications and editor of Mathematics in Computer Science and Boletin de la Sociedad Puig Adam.

SINGACOM-computing team (me in the middle, gray tracksuit)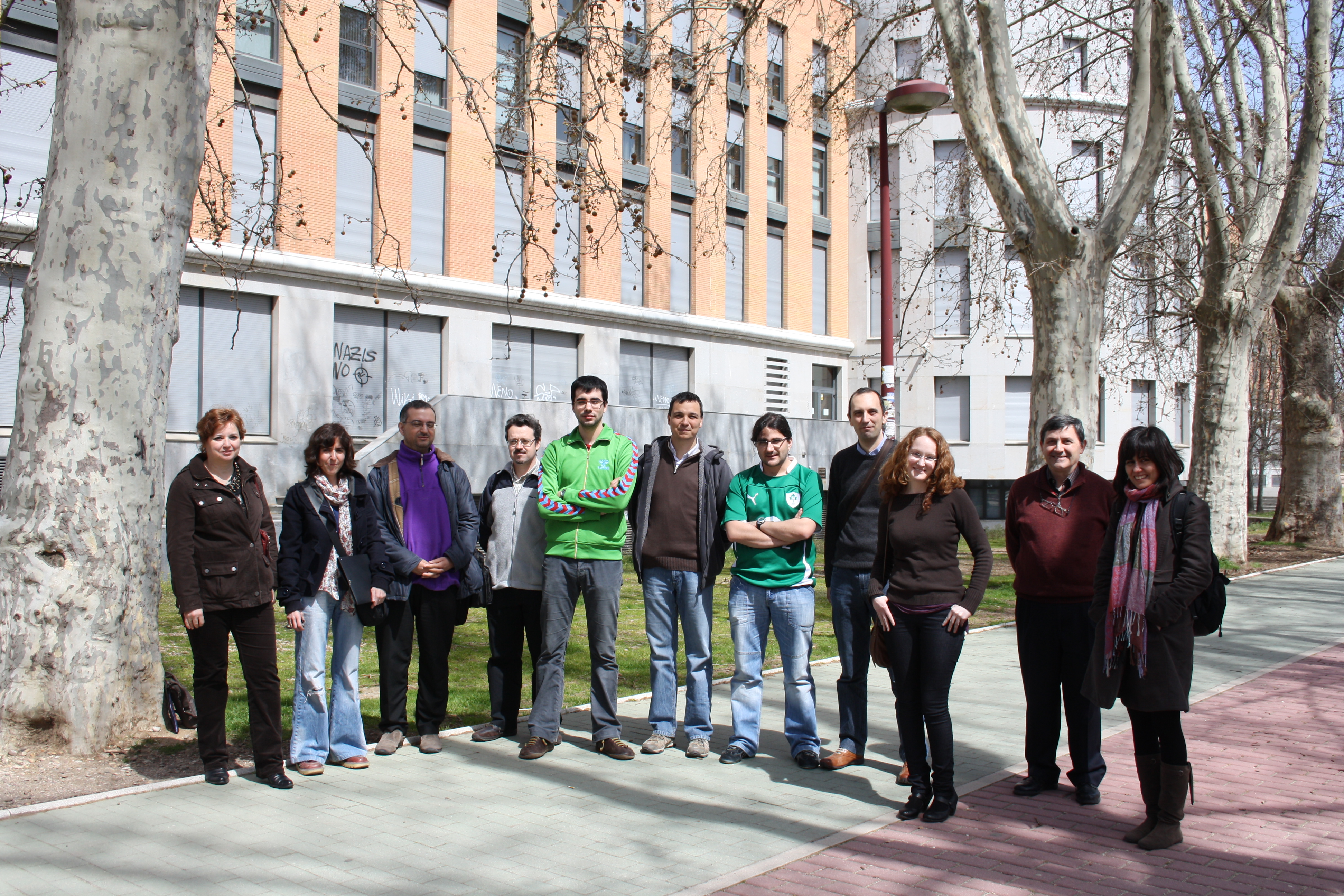 Sonia me and the twins (at their fisrt mathematical meeting)