If you arrive at the airport or port, you can use the Bus Line

, in the map bellow, you can see the nearest Bus Stops to each hotel.
You can go from hotels to the University by subway, there is just a line connecting Plaza de Espanya and the University, no more lines, takes 15 minutes.
Also, you can go by Bus. Bus Lines

and

go directly to the University, in the map you can see the nearest Bus Stops of these lines.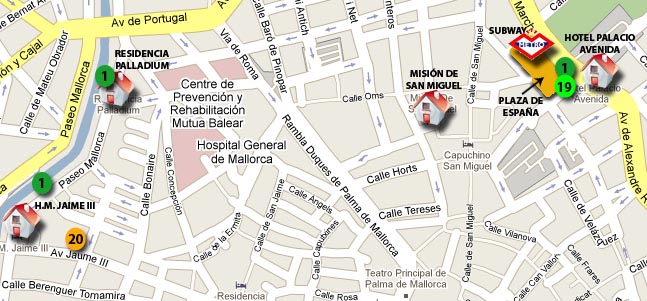 At the campus map (bellow), you can locate the exit, as "Subway Station" (or Bus Stops if you arrive by bus) , and walk 300 (or 100) meters till the conference building. The building is called "Mechor Gaspar de Jovellanos", or simply "Jovellanos".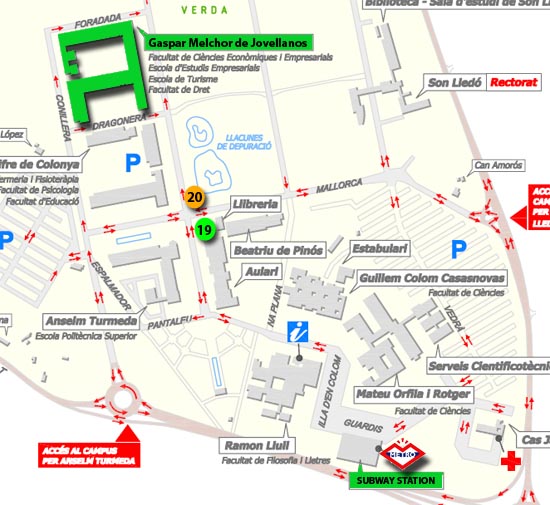 For taxidrivers it is easy, just say to go to University (Universidad in spanish , or Universitat in catalan local language), or the Campus of UIB, building Jovellanos. A taxi will cost around 25 euro.
Bellow, you can get several information about other transports and maps.